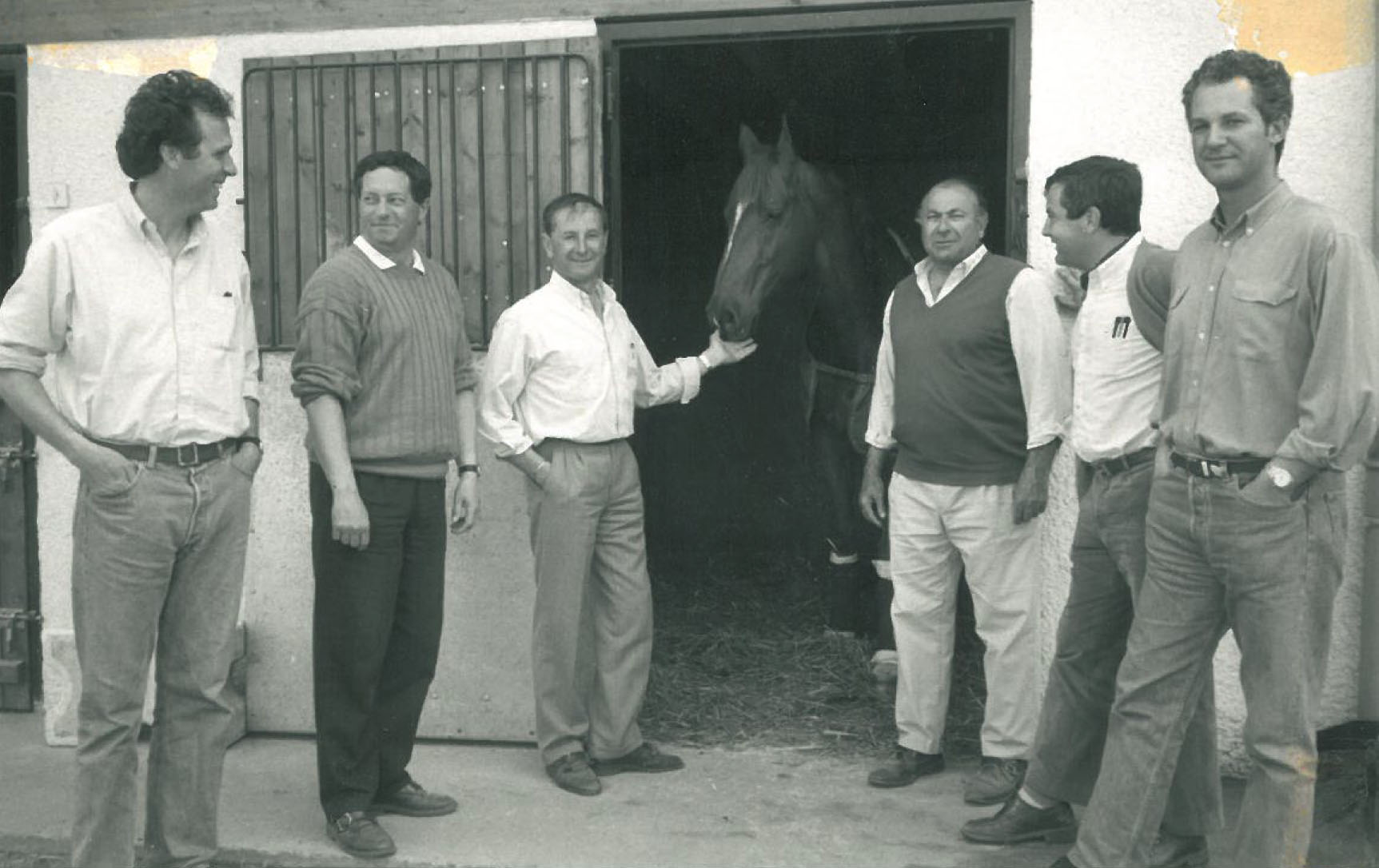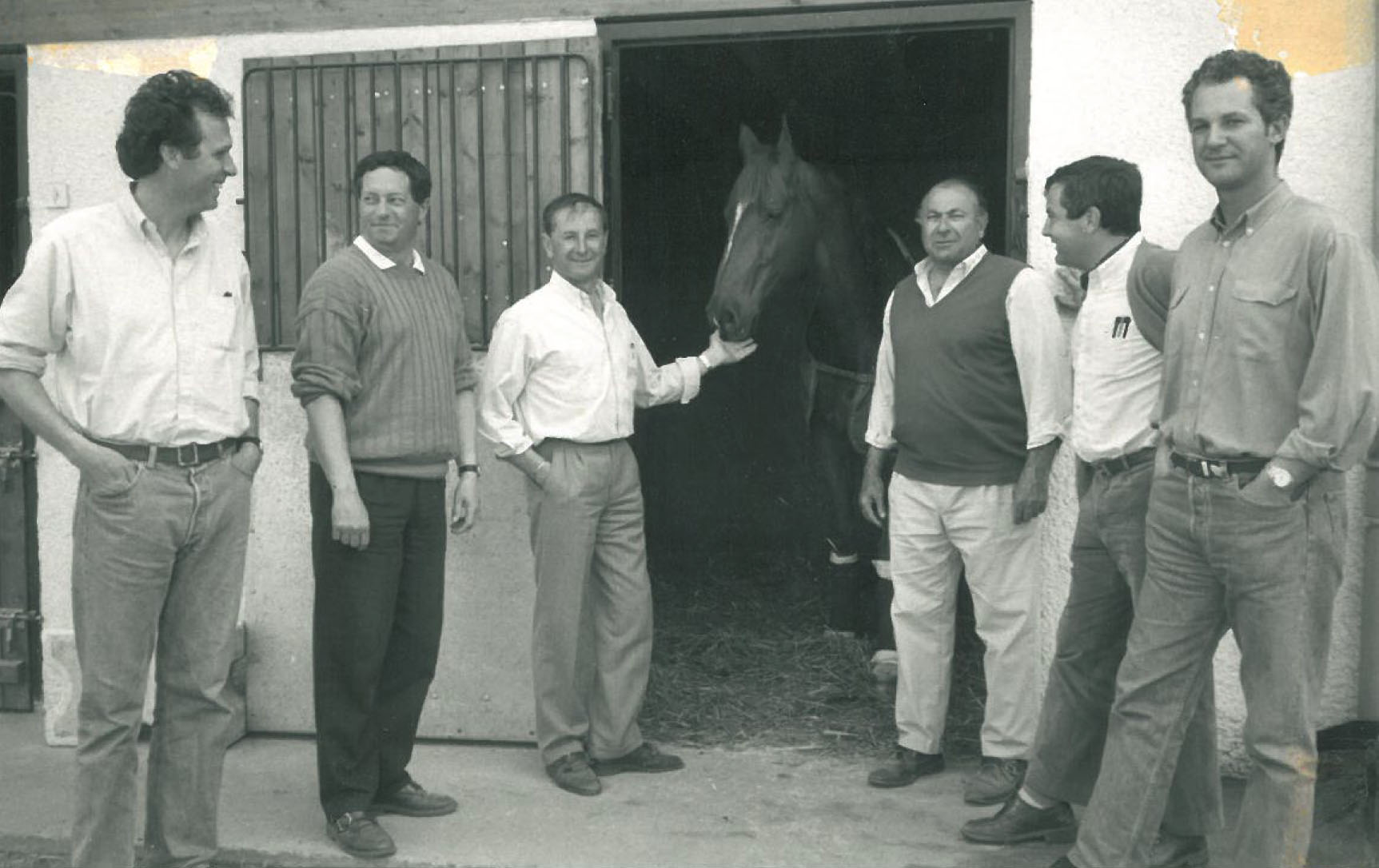 The history of Fences Auctions dates back to the autumn of 1988, both in Deauville, where Bernard Le Courtois and Arnaud Evain had a plan to organise the auction of foals and brood mares, and in Seine-et-Marne where Marcel Rozier and Eric Nègre were seeking to develop the potential customer base among the attendees at the Grande Semaine de l'Elevage and the new "Espace Rozier" that Marcel was about to inaugurate.
Things began to take shape in a hotel in New-York during the CSIO. Arnaud Evain and Bruno Souloumiac met Marcel Rozier and decided to join forces to create a project together, that Yves Lemaire immediately joined.
The name Fences was registered in May, the company was created in June. Each of them was in charge of sourcing 5 or 6 horses for the first edition of the Auctions to take place on Saturday 9th September 1989.
The first was a filly called BABY LOVE FONTAINE, none other that the full sister of I LOVE YOU. She was sold for 220,000 Francs. She was later followed by BARBARIAN who later performed at the Olympic Games in Sydney with Philippe Rozier.
In 2018, the Fences agency will organise its 30th Elite Auctions. The Agency created in 1989, out of the passion of 6 horse merchants has become the European benchmark for the sale of young sport horses.
The big event in the Grande Semaine de l'Elevage, Elite Fences' auctions are now 5 evenings of auctions, with nearly 200 horses sold, and over 3000 dinners served in one week.
In 30 years, over 10,000 horses have passed through Fences, of which there were 3 European individual champions, more than 20 finalists in the Olympic Games, in the World Cup finals or in the World Equestrian Games, not counting the great many champions performing in 5* competitions.